Amethyst
The legend of the origin of this stone goes back to Greek mythology. One day, Dionysus, drunk and offended by a mortal, swore to take revenge on the first human he came across. It was Amethyst, a beautiful and innocent young girl that he decided to attack by sending two hungry tigers. Frightened, Amethyst implored the protection of Artemis who transformed her into a white crystal. Dionysus, regretting his cruelty, poured wine on the stone as an offering, which gave the amethyst its color.
Family
Amethyst is, like citrine, a variety of quartz, a mineral of the silicate group.
Etymology
The etymology of its name is rather surprising, it comes from the Greek a-methustes or amethistos which means "which protects from drunkenness". In ancient Greece, this stone with the color of wine cut with water, was thus reputed to preserve from drunkenness. Thus we find a lot of amethyst set on Greek timbales.
Extraction sites
The main deposits of amethyst are in South America, mainly in Brazil but also in Uruguay. It is also possible to find it in Madagascar and in Europe.
Colors
Amethyst is a purple stone. Its color can vary from mauve to purple, but it is for a rich purple with a slightly pinkish sheen and transparency that it is preferred and sought after.
Composition
Amethyst is a variety of quartz, composed of silicon dioxide and iron to give it its unique color.
Hardness
Quartz (including amethysts and citrines) are quite resistant since they are rated 7 out of 10 on the Mohs scale like zircons. In addition, this stone is very resistant to erosion.
Treatment
Amethysts are naturally purple, any heat treatment will involve a change in color. Heating to over 500°c will create yellow (citrine), green, or brown varieties. Thus it is very rare to find a treated purple amethyst.
Celebrations
Amethyst can be given to celebrate the 12th wedding anniversary and is also the birthstone of the month of February.
Famous amethysts
The amethyst is by its purple color very appreciated to realize sumptuous ornaments. Queen Marie's, wife of King George V, was impressive, consisting of a tiara, a necklace, a pair of earrings, a brooch and so on. Empress Josephine also had a striking set with quartz but opted for citrines (yellow quartz) mounted in a tiara, earrings, brooch, two bracelets and a necklace with gold.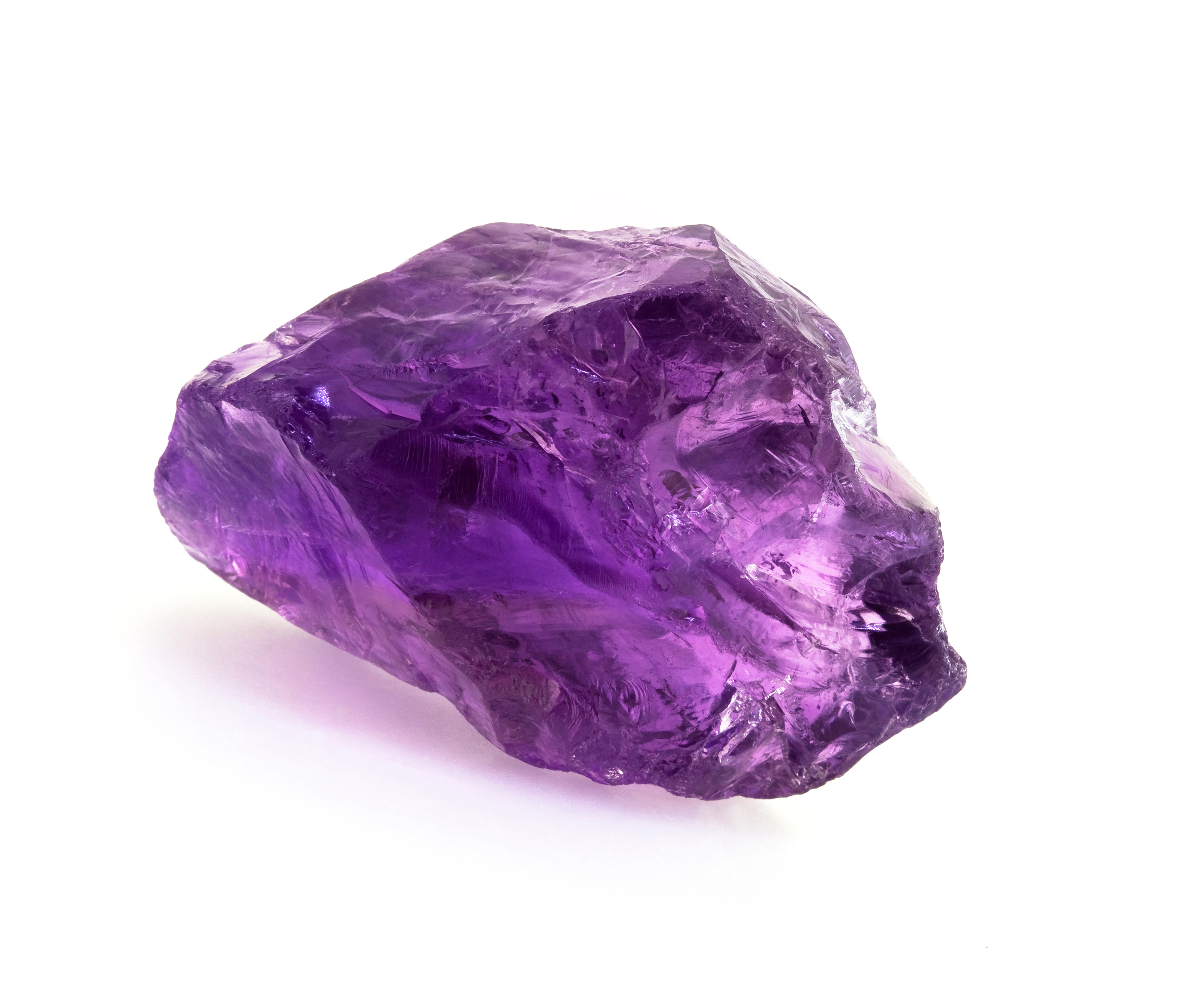 You might also like
Tourmaline Paraíba
Tourmaline Paraíba
Among the family of tourmalines, there is one that attracts all eyes, the tourmaline Paraíba. Its neon blue-green color gives it a unique aura.
Tsavorite Garnet
Tsavorite Garnet
The tsavorite garnet is one of those stones whose name alone evokes a journey. These green gems are mined in the heart of the Tsavo Park in Kenya.
Tanzanite
Tanzanite
Of the zoïsite family, tanzanite is a stone with blue-violet shades. It takes its name from the only deposit that exists, in Tanzania.
What our customers say