Ametrine
Family
Ametrine is of the same family as citrine and amethyst, so it is that quartz.
Etymology
Its name is the contraction of amethyst and citrine unifying the delicate marriage of these two stones in one.
Extraction sites
As these crystals are very rare, they must be sought in the main amethyst mines in Latin America, mainly in Brazil, Bolivia and Uruguay.
Colors
This is the most characteristic element of this stone: it is bicolored, yellow and violet. The proportions of these colors vary from one crystal to another and always oppose shades of yellow and lilac or deep purple.
Composition
Resulting from a mixture between citrine and amethyst, ametrine is a silicon dioxide whose iron oxidation stage affects its color.
Hardness
Like amethyst, citrine and zircon, ametrine's hardness is rated 7 out of 10 on the Mohs scale.
Treatment
Amethyst is a natural stone so its colors result from the work of the earth and are not modified. On the other hand, as these stones are very rare, it is possible to create them by heating part of an amethyst. This will result in transforming the purple into yellow and obtain an ametrine.
Celebrations
Ametrine is not associated with a particular birth month or wedding anniversary. As amethyst is the February birthstone and citrine is the November birthstone, you can give it to either of these births!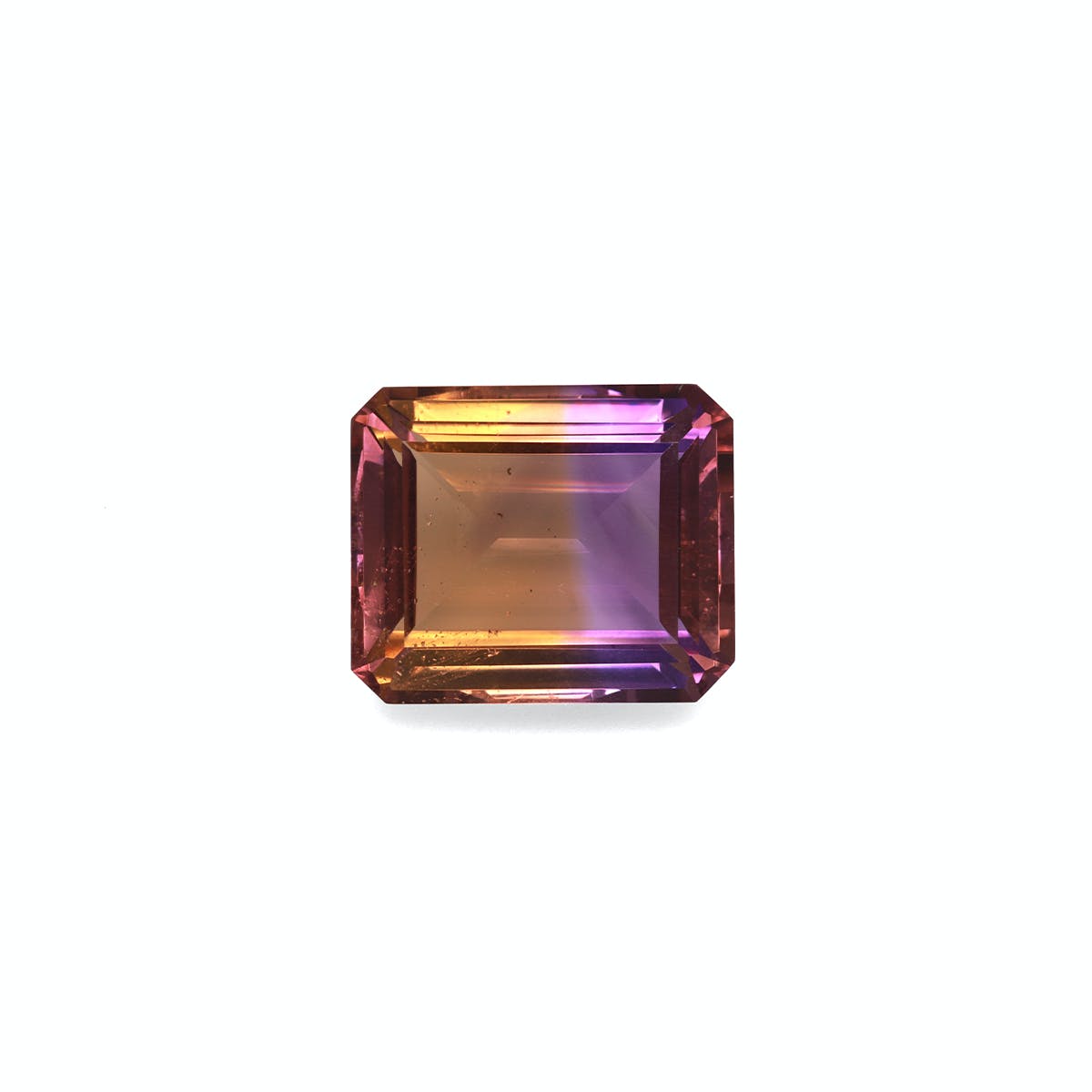 You might also like
Tourmaline Paraíba
Tourmaline Paraíba
Among the family of tourmalines, there is one that attracts all eyes, the tourmaline Paraíba. Its neon blue-green color gives it a unique aura.
Tsavorite Garnet
Tsavorite Garnet
The tsavorite garnet is one of those stones whose name alone evokes a journey. These green gems are mined in the heart of the Tsavo Park in Kenya.
Tanzanite
Tanzanite
Of the zoïsite family, tanzanite is a stone with blue-violet shades. It takes its name from the only deposit that exists, in Tanzania.
What our customers say