Aquamarine
In Greek and Roman times, aquamarine was used to protect sailors! The stone was mounted as a pendant that sailors wore around their necks to protect them from storms, pirates, and to ensure a safe journey.
Family
Aquamarine is a mineral of the beryl family. This family is also composed of emerald and morganite.
Etymology
The name aquamarine comes from the Latin "aqua marina", which means "sea water", in allusion to the color of the stone.
Extraction sites
Aquamarines are mainly mined in Brazil, where the largest deposits are found; however, they are also found in Pakistan, Australia and Asia. Santa Maria aquamarines are a particularly sought-after variety because they have a very attractive blue color. They come from the Santa Maria mine in northern Brazil.
Colors
The colors of aquamarine can range from transparent azure to lagoon. It is the iron which composes it, which according to its oxidation plays on the color.
Composition
Aquamarine has an identical composition to emerald since they are of the same stone family: aluminum silicate and beryllium.
Hardness
Like other stones in the beryl family, aquamarine is quite strong and is rated 7.5 out of 10 on the Mohs scale.
Treatment
Almost all aquamarines are treated by heating. A heat treatment embellishes the color of the stone which sometimes tends towards yellow and produces the much sought after blue color.
Celebration
Anniversary stone of the month of March, the aquamarine is also offered for the occasion of the 4th wedding anniversary.
Famous aquamarines
In 1980, three prospectors in Brazil found an impressive aquamarine crystal in the shape of an obelisk by Bernd Munsteiner. This resulted in the largest and most beautiful cut aquamarine in the world: 10,395 carats, or over 2.07kg. This breathtaking specimen is on display in the Smithsonian's National Gem Collection Gallery in Washington, DC. The Brazilian government, proud of their jewels, offered aquamarines to Queen Elizabeth II on several occasions, allowing her to now possess a most complete and beautiful set.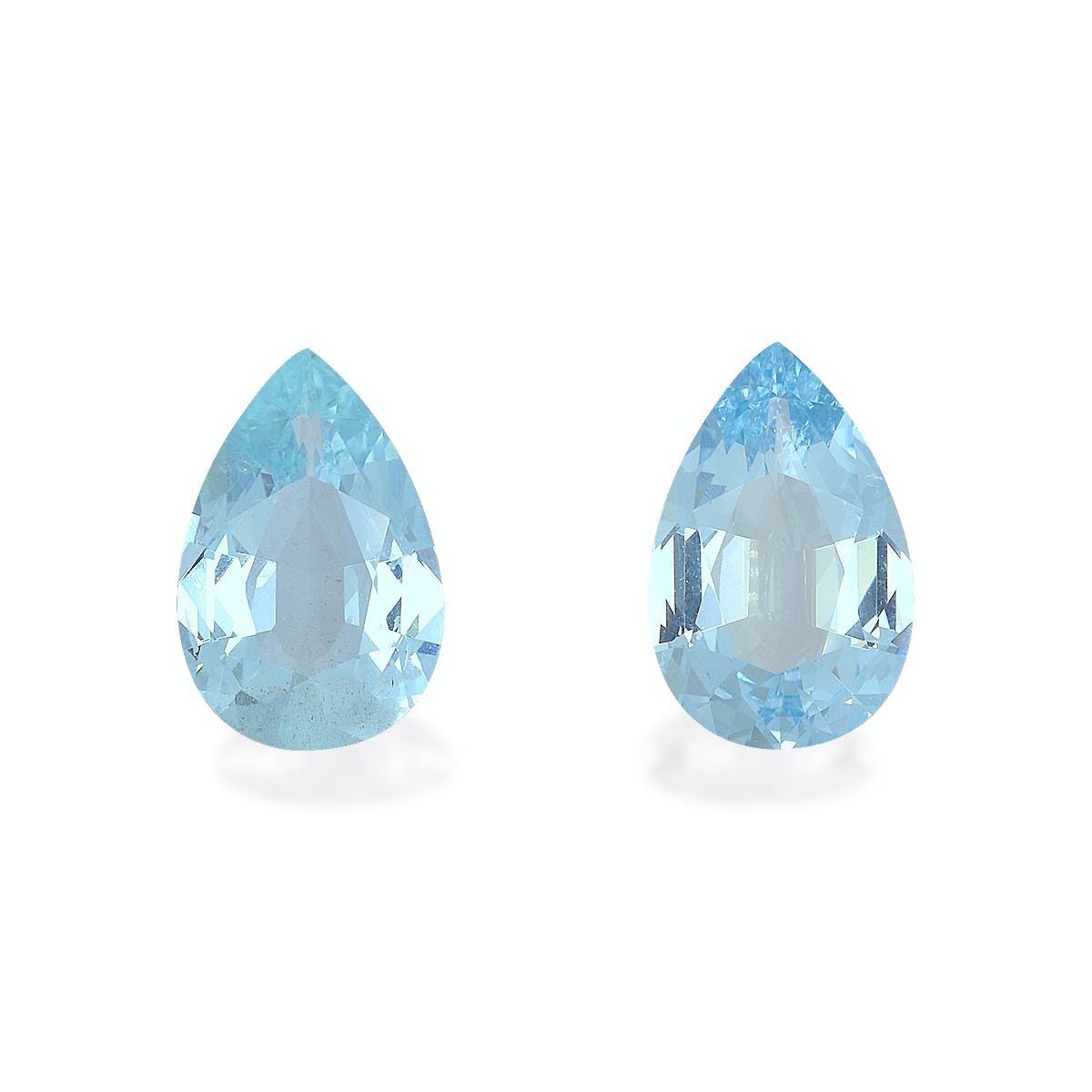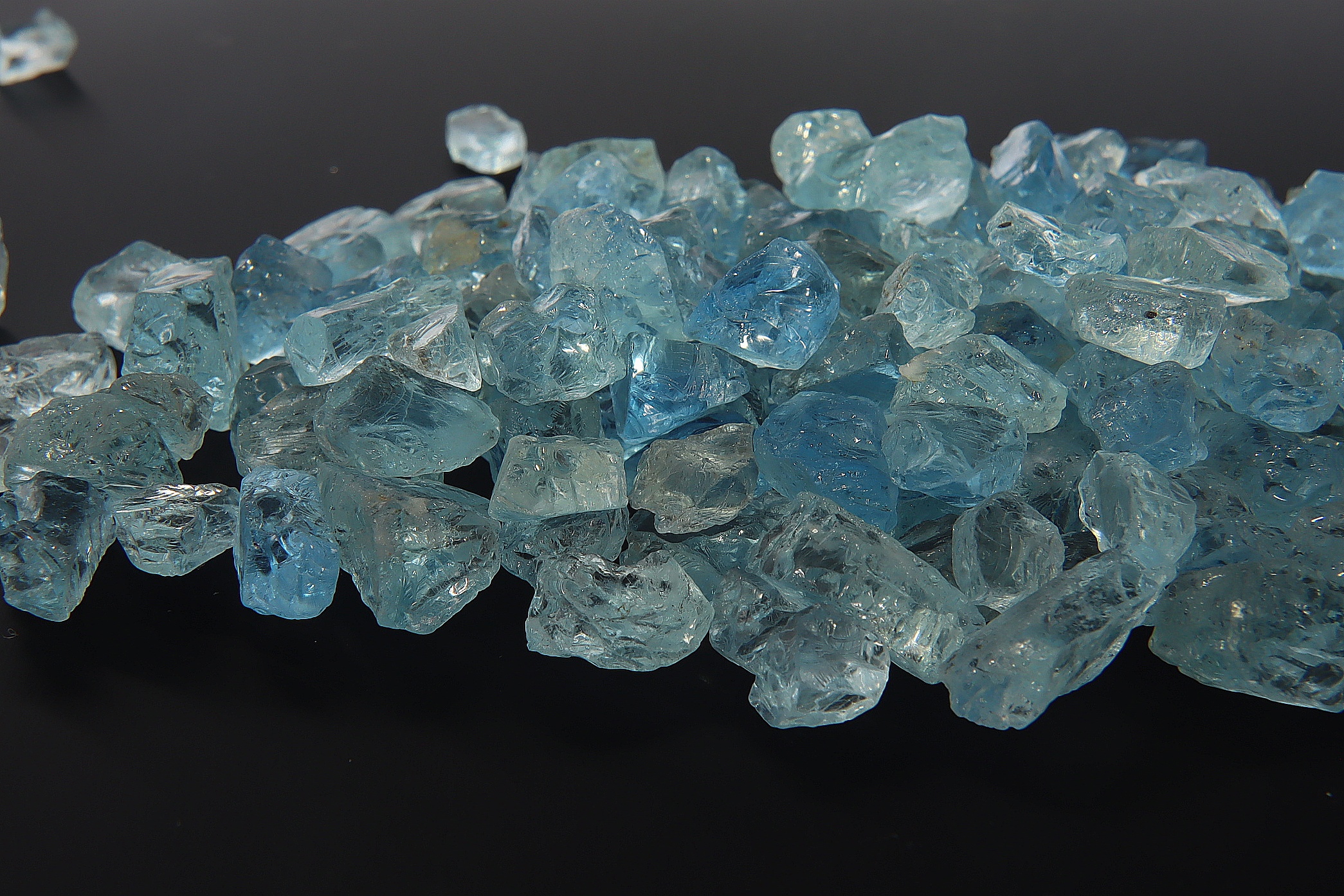 You might also like
Tourmaline Paraíba
Tourmaline Paraíba
Among the family of tourmalines, there is one that attracts all eyes, the tourmaline Paraíba. Its neon blue-green color gives it a unique aura.
Tsavorite Garnet
Tsavorite Garnet
The tsavorite garnet is one of those stones whose name alone evokes a journey. These green gems are mined in the heart of the Tsavo Park in Kenya.
Tanzanite
Tanzanite
Of the zoïsite family, tanzanite is a stone with blue-violet shades. It takes its name from the only deposit that exists, in Tanzania.
What our customers say