Demantoid garnet
Family
Demantoid garnet is a variety of Andradite, a mineral of the silicate group, belonging to the garnet family.
Etymology
The peculiarity of this garnet, which made it a different kind of andradite, is its fire, its brilliance. This is where its name comes from, "demant" from old German or "adamas" from Greek means "diamond".
Extraction sites
The first deposits of demantoid garnet were discovered in 1853 in the Ural Mountains of Russia, and over time other deposits have been discovered in Namibia, Madagascar and Afghanistan. However, these stones are extremely rare, and it is very rare to find stones larger than one carat. It is the rarest garnet.
Colors
The color of demantoid garnet is consistently green, though there may be shades ranging from greenish-yellow (almost like peridot) to greenish-brown. As its name implies, demantoid garnet is very bright, its dispersion is greater than that of diamond, which explains the multicolored fire in the heart of this stone.
Composition
This garnet is characterized by its calcium and iron silicate content, traces of chromium and iron are the source of its color.
Hardness
Garnet is rated 7.5 out of 10 on the Mohs scale, so its varieties such as demantoid garnet are also rated 7.5 out of 10.
Treatment
Like all garnets, demantoid garnet does not undergo any embellishment treatment beyond cutting and polishing.
Celebrations
Garnet is the birthstone of January, while demantoid garnet can specifically be given for the 17th wedding anniversary.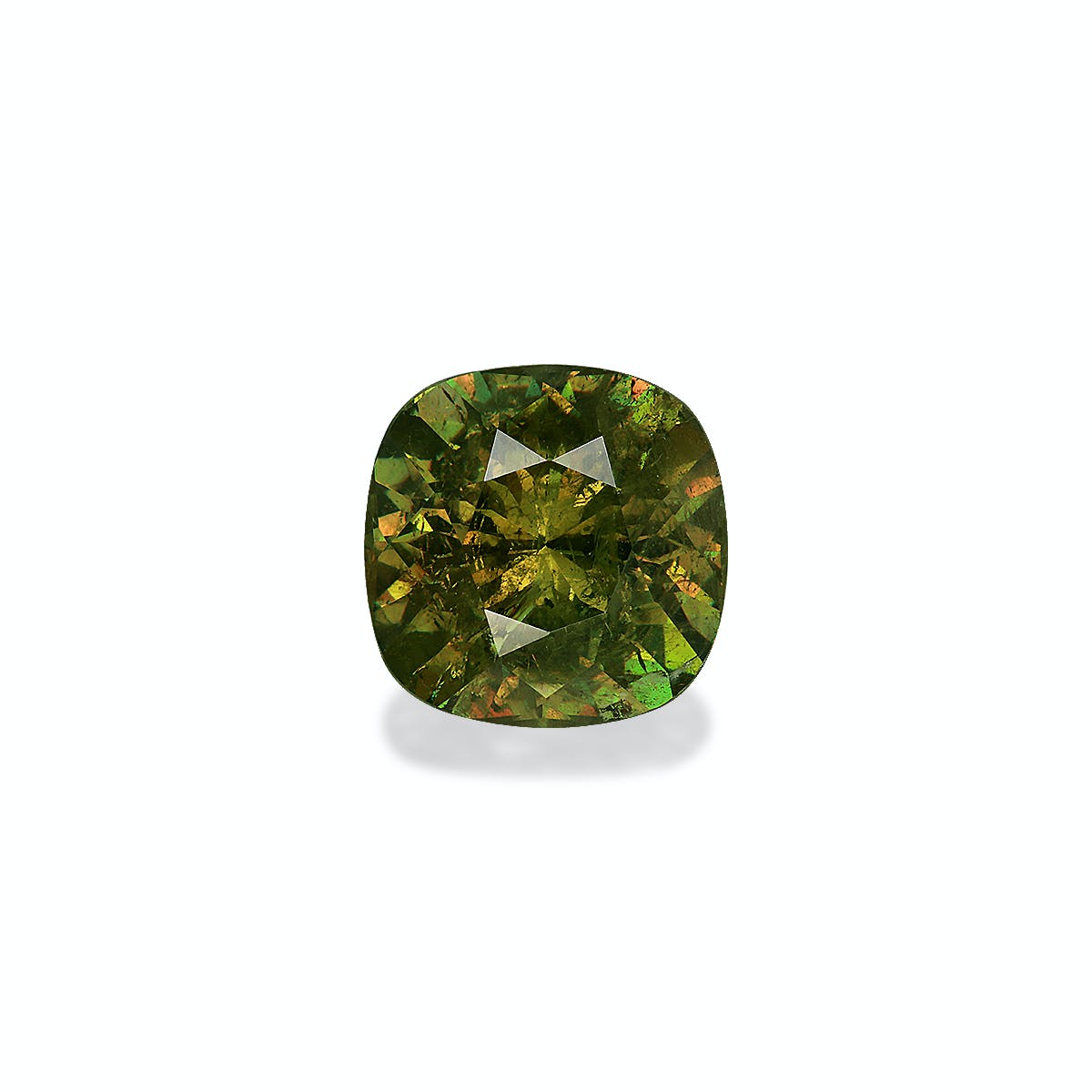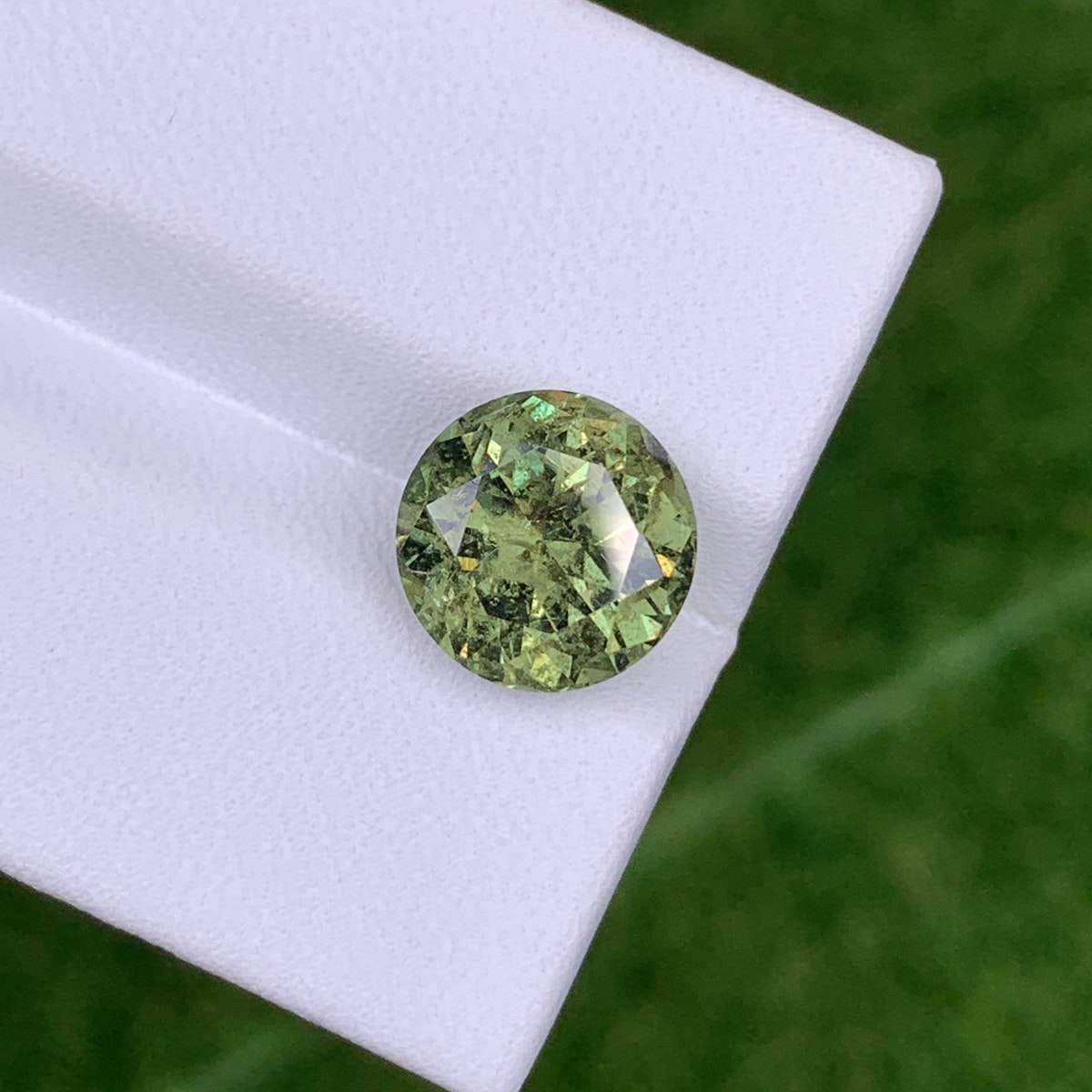 You might also like
Tourmaline Paraíba
Tourmaline Paraíba
Among the family of tourmalines, there is one that attracts all eyes, the tourmaline Paraíba. Its neon blue-green color gives it a unique aura.
Tsavorite Garnet
Tsavorite Garnet
The tsavorite garnet is one of those stones whose name alone evokes a journey. These green gems are mined in the heart of the Tsavo Park in Kenya.
Tanzanite
Tanzanite
Of the zoïsite family, tanzanite is a stone with blue-violet shades. It takes its name from the only deposit that exists, in Tanzania.
What our customers say