Emerald
The first emerald mines were discovered in Egypt during the second millennium BC.
The last pharaoh of Egypt loved them! Cleopatra ordered them in astronomical quantities to make sumptuous jewelry and ornaments. She gave some to the dignitaries of the kingdom. The emerald mines were highly guarded by guards, and anyone who tried to approach them could be executed.
It is even said that she gave Julius Caesar an emerald with her portrait engraved on it.
Family
Emerald is a mineral of the beryl family along with aquamarine, morganite and heliodore.
Etymology
The etymology of emerald comes from the Latin word "smaragdus" and the Persian word "zamarat" which means "heart of stone".
Extraction sites
Emeralds were discovered in mines on the Red Sea more than three centuries before Christ. These mines are now depleted, so one must travel to Colombia, Brazil, Zambia and Afghanistan to find emeralds.
Colors
Traces of chromium, vanadium and sometimes iron give this stone its beautiful eponymous color. The color varies between blue green, strong green, light and dark.
Composition
Emerald is composed of aluminum silicate and beryllium.
Hardness
Emerald is rated 7.5 to 8 on the Mohs scale. Emerald is a naturally included stone, this does not affect its hardness but makes it a little more sensitive to shocks, blows and sudden temperature changes.
Treatment
Emerald is a stone that naturally has inclusions, called "gardens". To reduce these inclusions and to solidify the stone, emeralds are often treated with a fatty substance (oil) or resin which, when slightly heated, is introduced into the cracks in the stone. However, at Maison Alchimie Paris, we do not accept stones that have been treated with resin.
Celebrations
Anniversary stone of the month of May, the emerald is also offered for 30th wedding anniversary.
Famous emeralds
Cleopatra's jewels have unfortunately not been found, but this has not prevented the creation of other jewels adorned with sumptuous emeralds through time. Elizabeth Taylor's jewelry was sumptuous, donated by Richard Burton, she had a complete set of emerald jewelry consisting of a necklace - whose center stone was removable to wear as a brooch - earrings and a ring and bracelet. Princess Henckel's tiara is also an exceptional piece of jewelry consisting of 11 pear-cut emeralds (over 100 carats in total). These emeralds are said to have come from the private collection of Napoleon's wife, Empress Eugenie.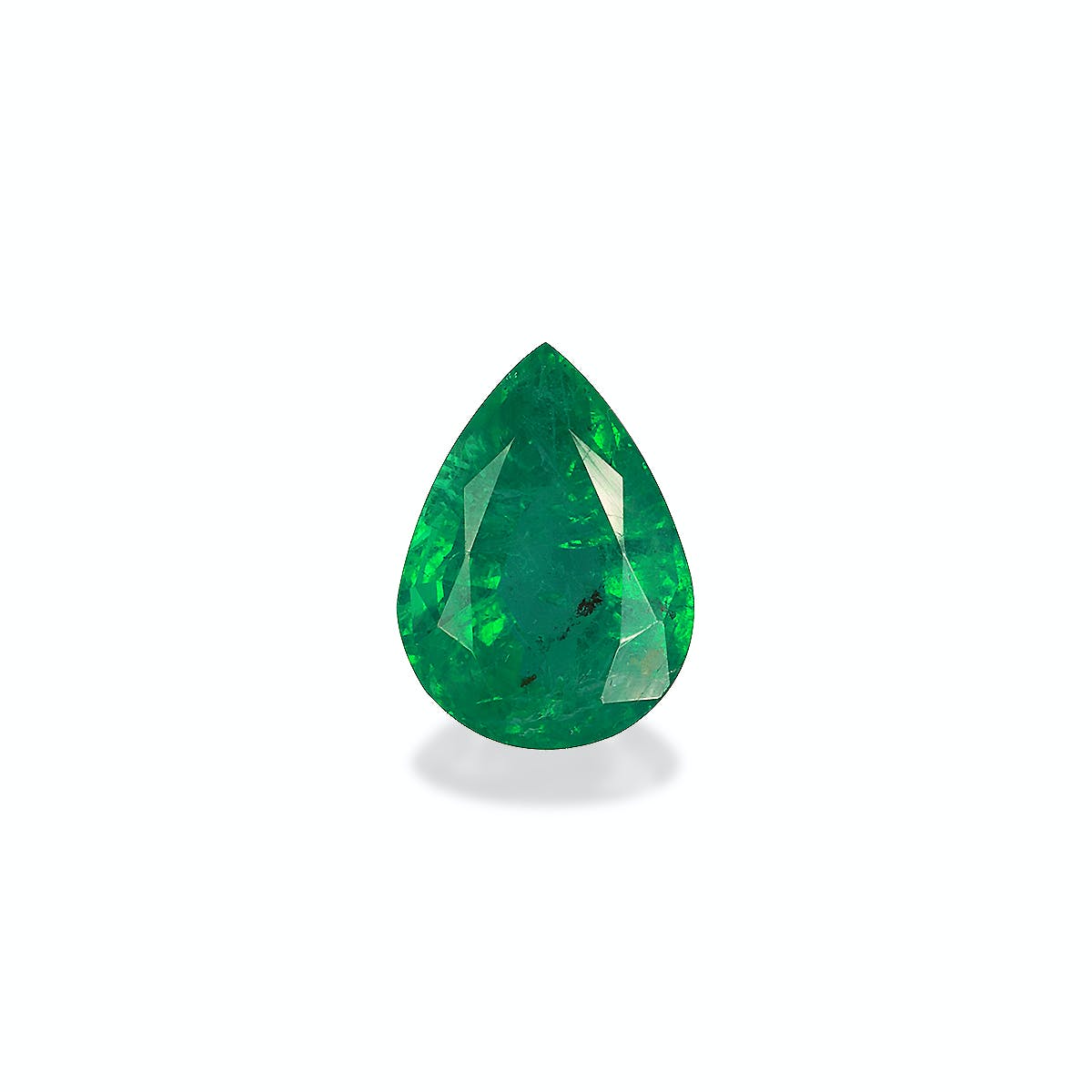 You might also like
Tourmaline Paraíba
Tourmaline Paraíba
Among the family of tourmalines, there is one that attracts all eyes, the tourmaline Paraíba. Its neon blue-green color gives it a unique aura.
Tsavorite Garnet
Tsavorite Garnet
The tsavorite garnet is one of those stones whose name alone evokes a journey. These green gems are mined in the heart of the Tsavo Park in Kenya.
Tanzanite
Tanzanite
Of the zoïsite family, tanzanite is a stone with blue-violet shades. It takes its name from the only deposit that exists, in Tanzania.
What our customers say