Mint tourmaline
Family
Tourmaline mint is a variety of a blue elbait tourmaline, so it is a mineral of the silicate family.
Etymology
Its name, "mint" comes from English and simply refers to its distinct mint color.
Extraction sites
Mint tourmalines are found mainly in Brazil, but also in Sri Lanka, the United States (in the states of Maine and California), Mozambique, Madagascar and Nigeria.
Colors
The mint tourmalines have a pastel color range in the bluish green part of the color spectrum.
Composition
The composition of tourmaline mint is the same as that of indigolite tourmaline: Boro-silicate complex of aluminum, magnesium and iron. Simply the amount of certain components varies and gives it its beautiful color.
Hardness
Tourmaline is a fairly hard stone, rated 7.5 out of 10 on the Mohs scale, and so are all these different varieties, including tourmaline mint.
Treatment
It is common for blue tourmalines to be heat treated to warm up their colors a bit.
Celebrations
Birthstone of the month of October, it is also the stone offered to celebrate the 11th wedding anniversary.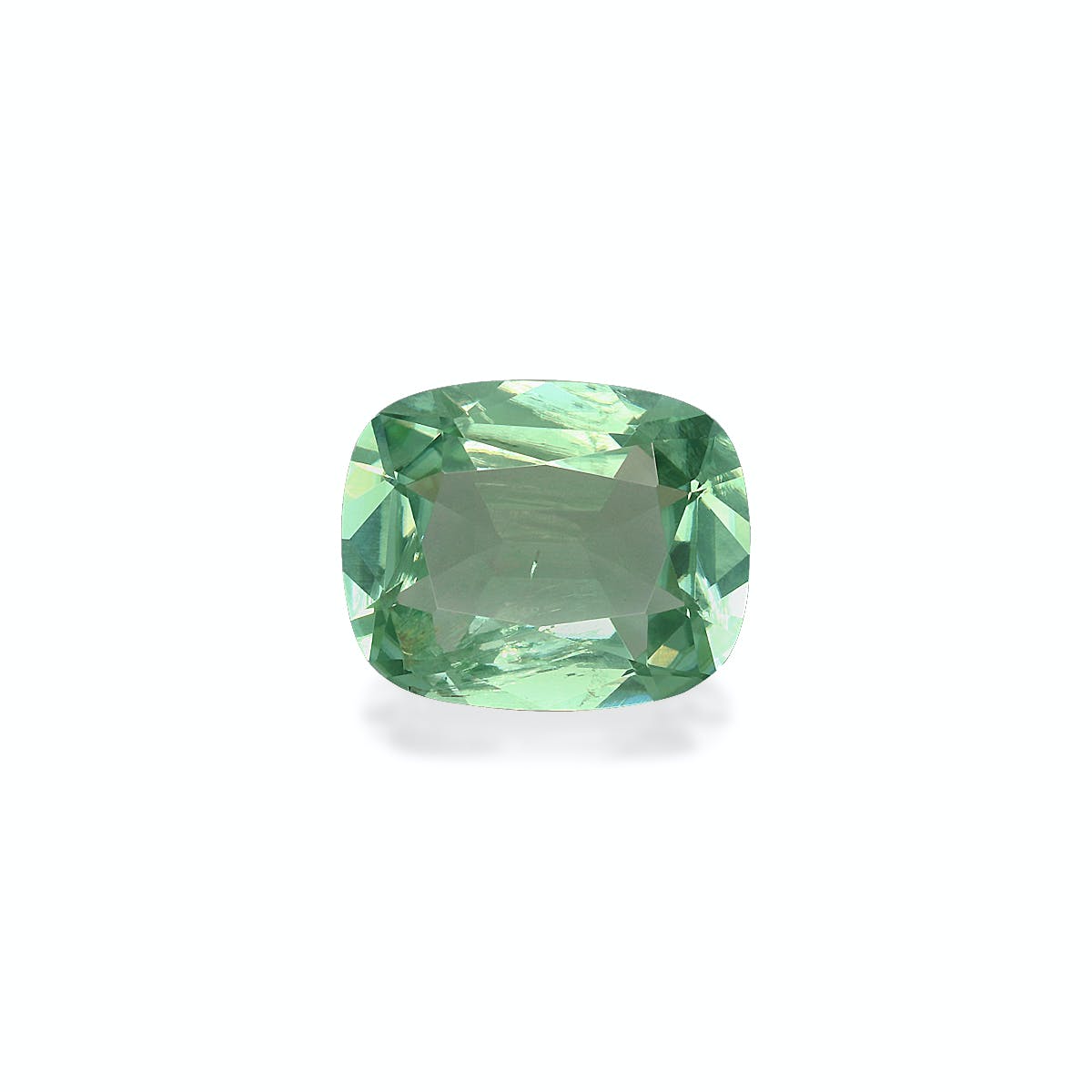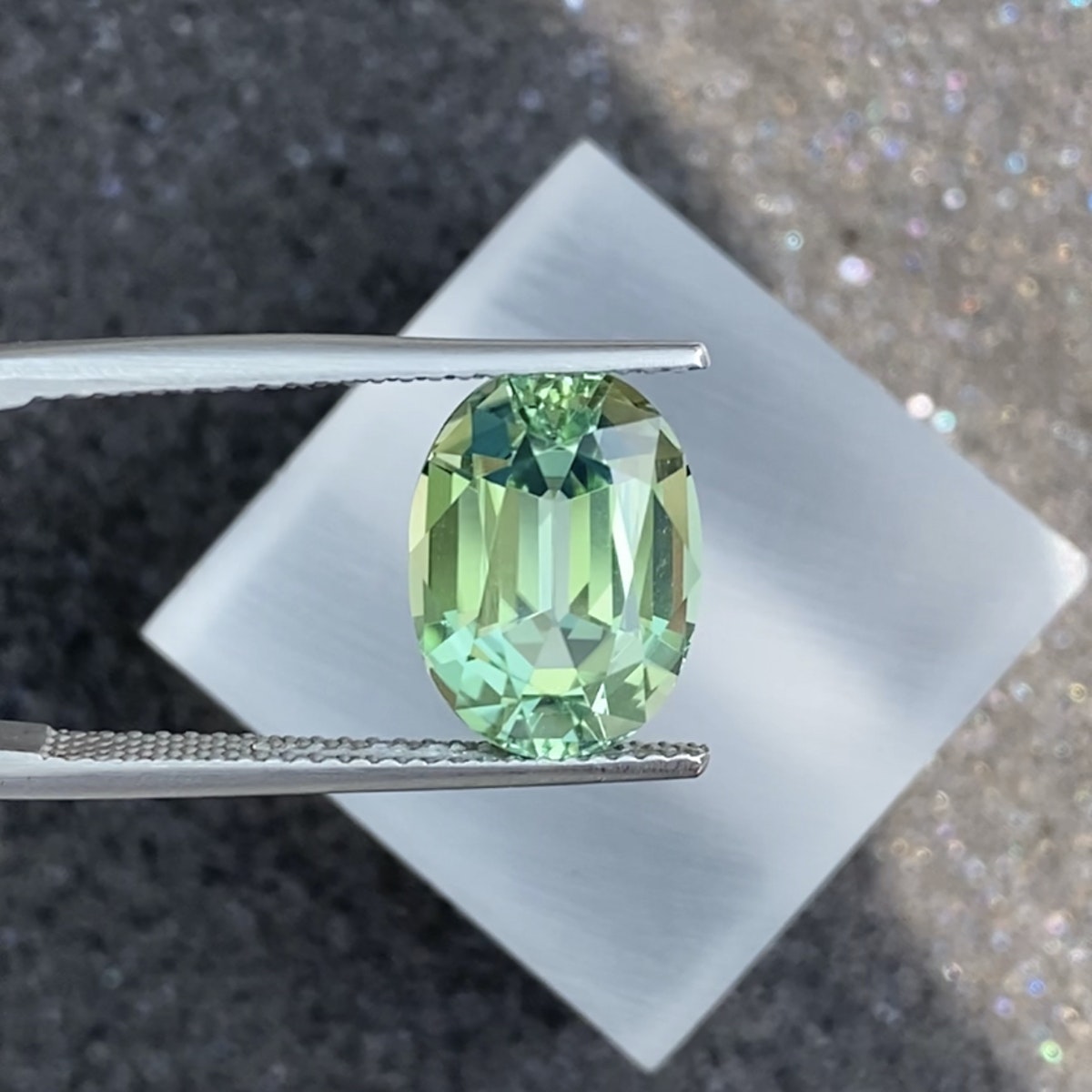 You might also like
Tourmaline Paraíba
Tourmaline Paraíba
Among the family of tourmalines, there is one that attracts all eyes, the tourmaline Paraíba. Its neon blue-green color gives it a unique aura.
Tsavorite Garnet
Tsavorite Garnet
The tsavorite garnet is one of those stones whose name alone evokes a journey. These green gems are mined in the heart of the Tsavo Park in Kenya.
Tanzanite
Tanzanite
Of the zoïsite family, tanzanite is a stone with blue-violet shades. It takes its name from the only deposit that exists, in Tanzania.
What our customers say