Paraíba tourmaline
When a miner first discovered the first specimens of Paraiba tourmaline in 1989, the world was gripped by its stunning color, and the excitement was so great that the first stones sold for more than $3,000 a carat. It is now one of the rarest and most expensive tourmalines.
Family
Paraiba tourmaline is a variety of tourmaline, specifically a copper-bearing tourmaline.
Etymology
Its name comes from its place of origin, in the nineties in Brazil in the state of Paraiba, wonderful blue tourmalines are discovered. They were identified as a new species and named paraiba tourmaline.
Extraction sites
The first place where Paraiba tourmalines were mined was Brazil, but production was relatively low, and other deposits were found later in Nigeria and Mozambique.
Colors
The color of this stone is what sets it apart, it has an unusual bright greenish blue that no other stone can match. Its color seems almost electric, varying slightly between turquoise and Caribbean blue.
Composition
This tourmaline is a copper-bearing tourmaline: this means that it contains copper; analyses of this variety have shown that it also contains manganese.
Hardness
Like all tourmalines, it is rated 7.5 out of 10 like emeralds, aquamarines and morganites.
Treatment
When the color of paraiba tourmaline is pink, purple or gray, the stone is heated to its characteristic blue color.
Celebrations
Tourmaline is the birthstone of the natives of the month of October. A paraiba tourmaline can be offered to celebrate 23 years of life together.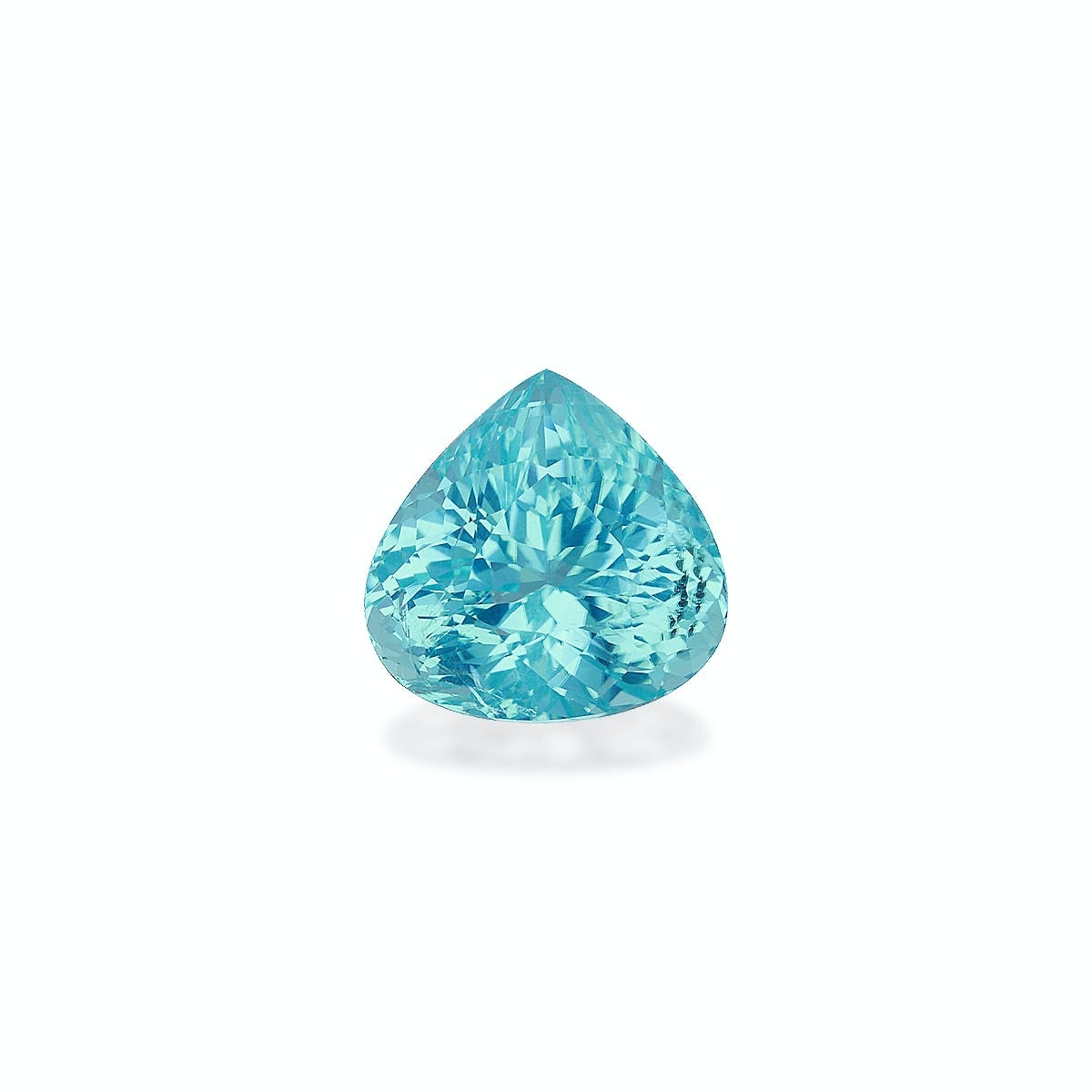 You might also like
Tourmaline Paraíba
Tourmaline Paraíba
Among the family of tourmalines, there is one that attracts all eyes, the tourmaline Paraíba. Its neon blue-green color gives it a unique aura.
Tsavorite Garnet
Tsavorite Garnet
The tsavorite garnet is one of those stones whose name alone evokes a journey. These green gems are mined in the heart of the Tsavo Park in Kenya.
Tanzanite
Tanzanite
Of the zoïsite family, tanzanite is a stone with blue-violet shades. It takes its name from the only deposit that exists, in Tanzania.
What our customers say