Peridot
In ancient Egypt, peridot was highly valued as a gemstone. It represented the stone of the sun, belonging to the mystical world because of its brilliance that makes it easy to find. The queen of Egypt, Cleopatra, loved this stone so much that her guards watched the mines and executed anyone who tried to get their hands on it. Cleopatra had a famous ornament made of peridots that were long believed to be emeralds!
Family
Peridot is a member of the Olivine family.
Etymology
Its name comes either from the Arabic word "faridat" meaning a precious stone, pearl, or from the Latin word paederos, derived from the Greek Παιδέρως, ( παιδός "young boy" and έρως "love").
Extraction sites
The finest peridots are mined in northwestern Kashmir in the Suppatt mining area of the Himalayas. Other major deposits are in South Africa, Australia, Burma, Brazil, the United States and historically on Zerbiget Island (Red Sea).
Colors
Peridot's color spectrum ranges from yellowish green to brownish green. The most popular colors for jewelry range from lime green to a deeper grass-like green.
Composition
Peridot is composed of magnesium ferrous silicate, (Mg, Fe)2SiO4. The iron present in its composition gives it these green tones.
Hardness
The Mohs scale rates peridots 7.5 out of 10, moreover, peridot is a stone almost devoid of inclusions especially when the stone is of medium size.
Treatment
The peridot does not undergo any particular treatment, which can modify its aspect.
Celebration
Peridot is the birthstone of August and can be given for the 6th wedding anniversary.
Famous peridots
Peridot was highly prized for beautiful ornaments and jewelry. Napoleon gave it to Josephine and Archduchess Isabella of Austria also had a sumptuous set of earrings, a necklace, a brooch and a tiara !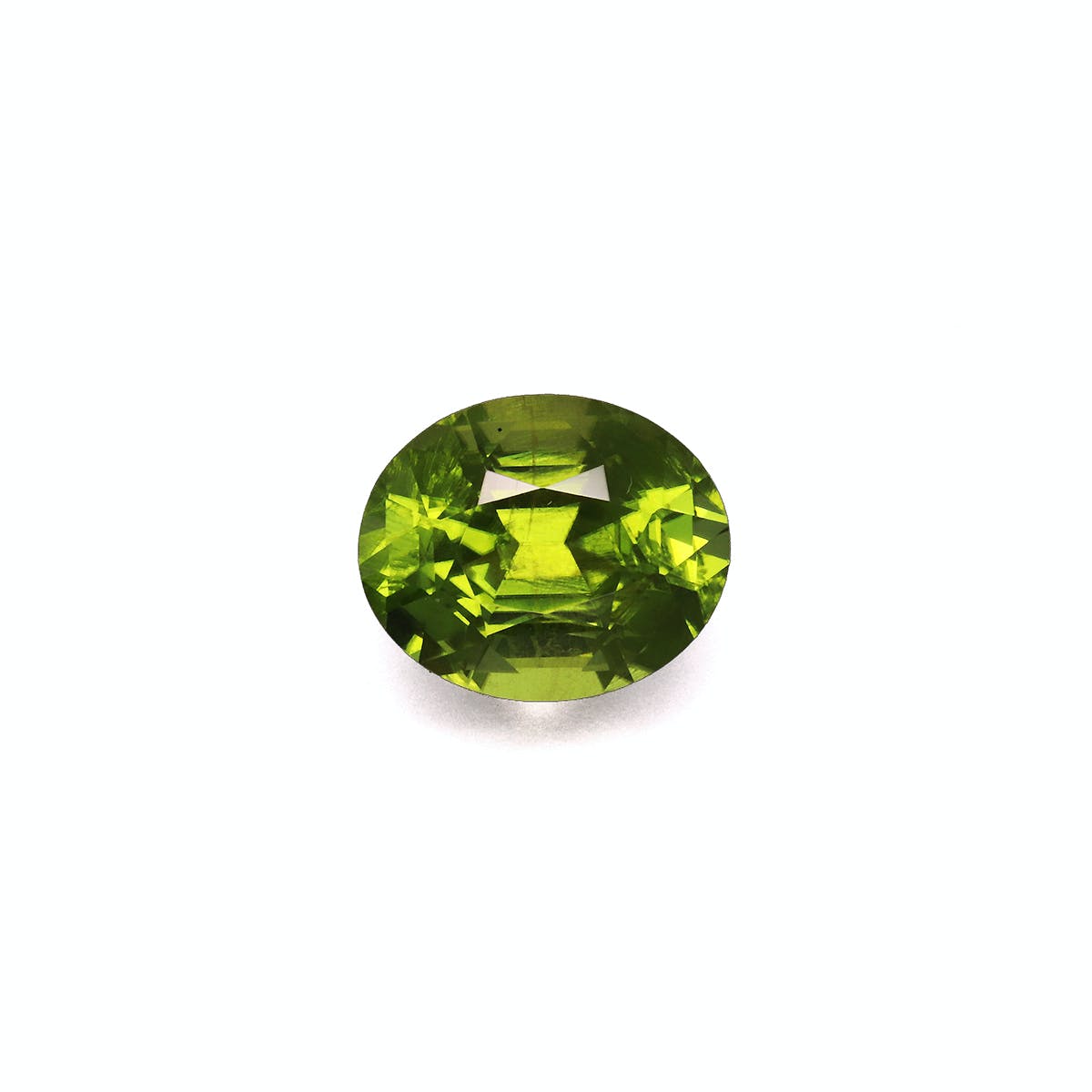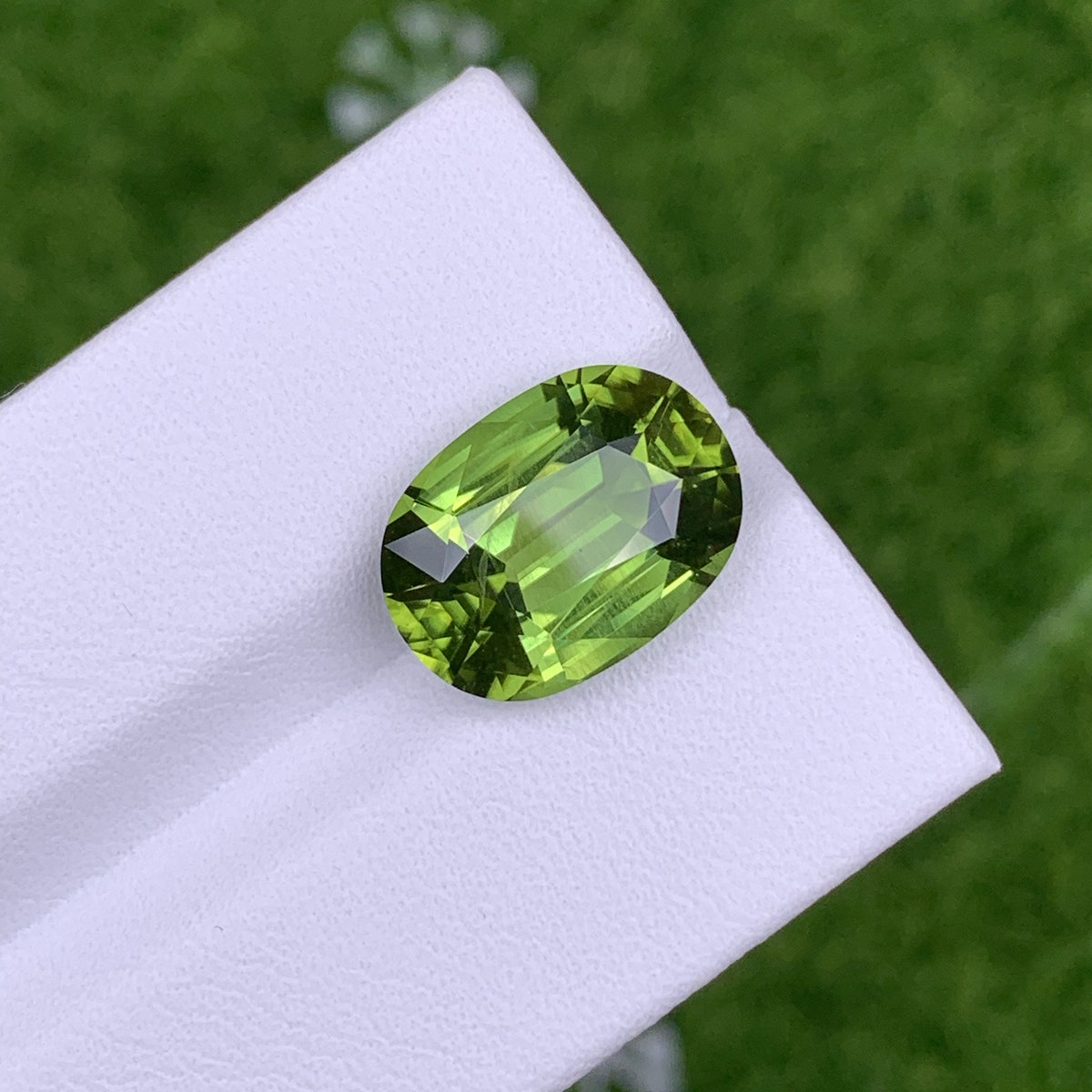 You might also like
Tourmaline Paraíba
Tourmaline Paraíba
Among the family of tourmalines, there is one that attracts all eyes, the tourmaline Paraíba. Its neon blue-green color gives it a unique aura.
Tsavorite Garnet
Tsavorite Garnet
The tsavorite garnet is one of those stones whose name alone evokes a journey. These green gems are mined in the heart of the Tsavo Park in Kenya.
Tanzanite
Tanzanite
Of the zoïsite family, tanzanite is a stone with blue-violet shades. It takes its name from the only deposit that exists, in Tanzania.
What our customers say