Rhodolite garnet
Family
Rhodolite garnet is a mineral of the large garnet family. Its exact scientific name is Pyrope-Almandine garnet because this variety is located halfway between the magnesian pole of Pyrope and the iron pole of Almandine.
Etymology
The origins of the name garnet seem to come from the Latin "malum granatum" meaning pomegranate, a reference to its most common color. Another hypothesis is that the name comes from "granum" meaning grain, in Latin, recalling its main shape. Rhodolite could come from the Greek rhodon, meaning pink, the characteristic color of this variety of garnet.
Extraction sites
Rhodolite garnet is mined mainly in African countries such as Tanzania, Madagascar, Kenya and Mozambique. It is also possible to find it in Brazil or Sri Lanka. This variety of garnet is quite rare since the yields from rhodolite deposits are relatively meager.
Colors
As its name suggests, rhodolite garnet is distinguished by its pink color. This variety of garnet is therefore lighter than others, and its color variations can range from pink to purple to violet. One of the most sought-after and valuable colors is raspberry pink.
Composition
It is possible to divide the garnet family into two groups based on their composition; calcic garnets and aluminous garnets. Rhodolite garnet is a mix of these two groups and is generally composed of 55 percent pyrope and 37 percent almandite, as well as other elements.
Hardness
Like all garnets, rhodolite garnet is very strong, rated 7.5 out of 10 on the Mohs scale.
Treatment
Rhodolite garnets are not modified or enhanced by treatment, this variety is not sensitive to any treatment such as heating, or irradiation. Thus all rhodolite garnets are 100% natural.
Celebrations
Garnet is the birthstone of January. Rhodolite garnet is also the stone associated with the 8th wedding anniversary.
Famous Rhodolite Garnets
The beauty of this stone has earned it the right to be mounted on fine jewelry, in 1996, a cabochon brooch of 19th century garnet flowers sold for $145,000 at a Sotheby's auction to the estate of Jacqueline Kennedy-Onassis.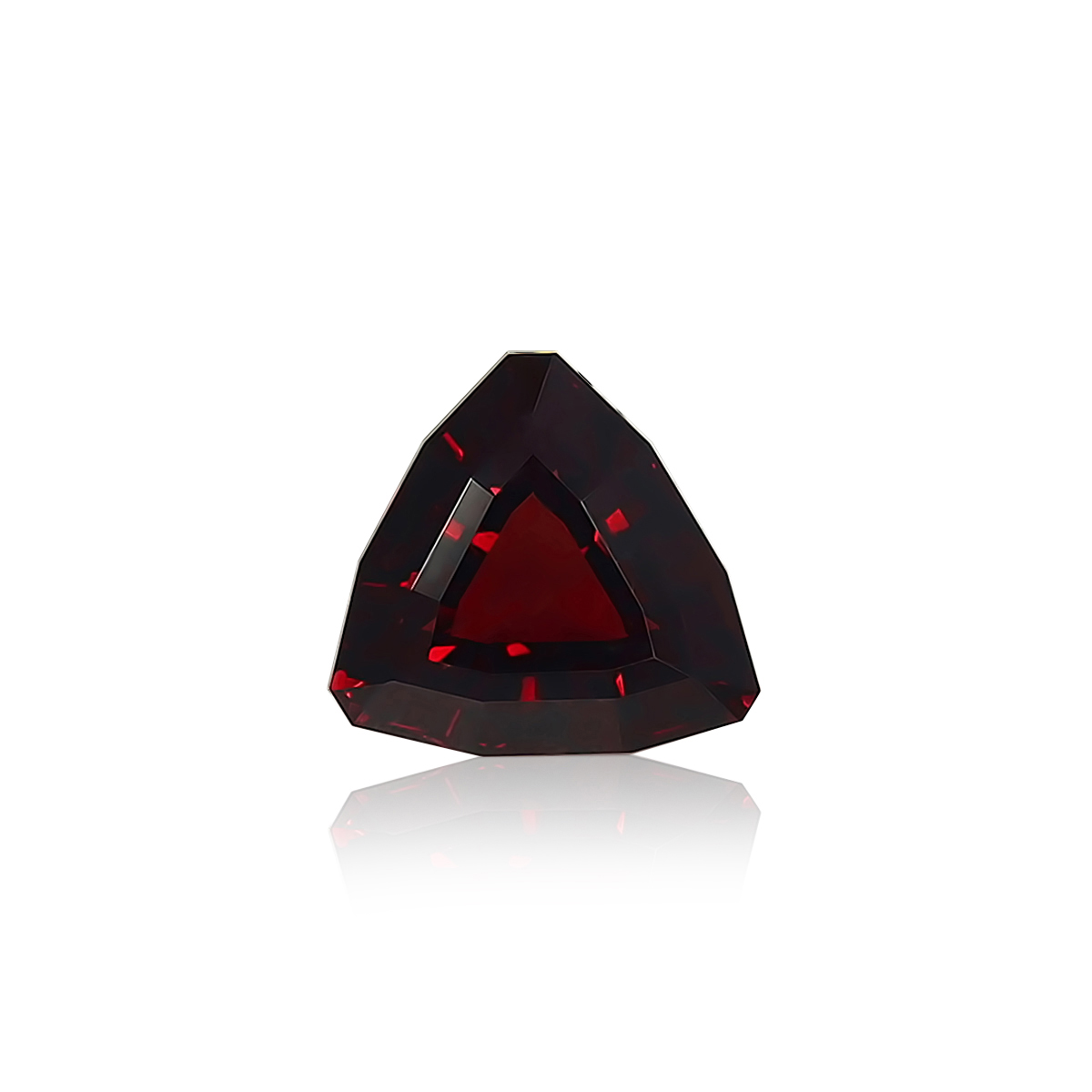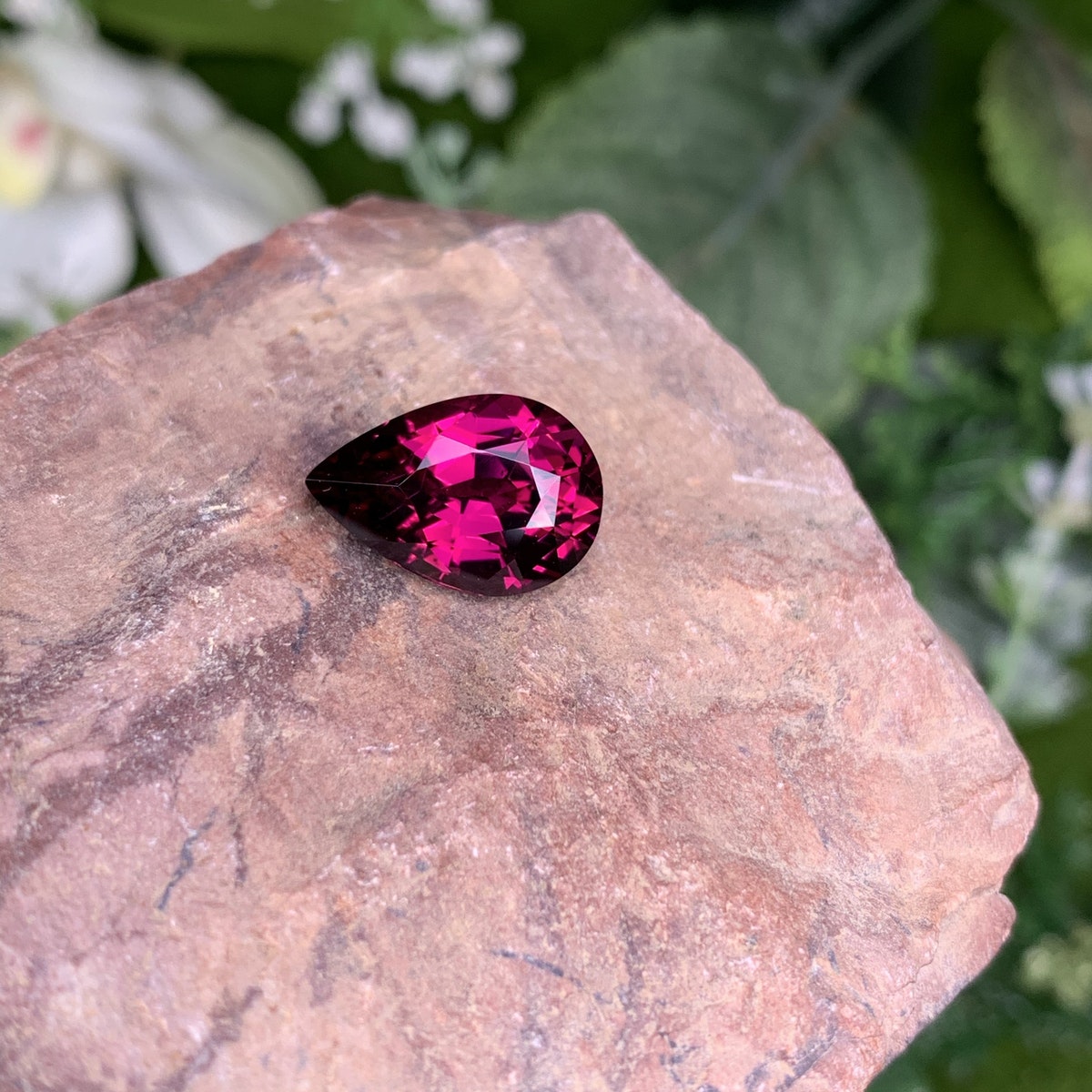 You might also like
Tourmaline Paraíba
Tourmaline Paraíba
Among the family of tourmalines, there is one that attracts all eyes, the tourmaline Paraíba. Its neon blue-green color gives it a unique aura.
Tsavorite Garnet
Tsavorite Garnet
The tsavorite garnet is one of those stones whose name alone evokes a journey. These green gems are mined in the heart of the Tsavo Park in Kenya.
Tanzanite
Tanzanite
Of the zoïsite family, tanzanite is a stone with blue-violet shades. It takes its name from the only deposit that exists, in Tanzania.
What our customers say