Sphene
Sphene is a relatively unknown stone, with a yellow, greenish brown or red color. It is a rather fragile stone, whose use in jewelry is quite complex.

Nevertheless, the sphene has a very singular beauty: its brightness is worthy of diamond, while it enjoys intense fires.
Family
Sphene is a silicate of titanium and calcium and therefore belongs to the group of sillicates.
Etymology
Sphene comes from the Greek word "sfena" which means to wedge, because of its natural wedge shape.
Extraction sites
The first Sphene was discovered in 1795 in the Bavarian forest, in Hauzenberg, the other main deposits are in Madagascar, Brazil and Canada.
Colors
The amount of iron and its level of oxidation greatly influence its color, making it vary from yellow-green to green-brown. In addition, its fire (ability to scatter light of all colors of the light spectrum) is superior to that of diamond, giving it such a bright luminous glow.
Composition
Sphene is a silicate of iron and titanium. Its high concentration of titanium is also sometimes called titanite and the oxidized iron plays on its impregnable color.
Hardness
Sphene is a relatively soft stone, its strength is rated 5 to 5.5 by the Mohs scale.
Treatment
Sphene is generally not treated. Heat treatment causes it to lose its color to a duller red or orange.
Celebration
The discovery of this stone, in 1795, earned it a late arrival on the stone market, so it is not associated with any month of the year or wedding anniversary.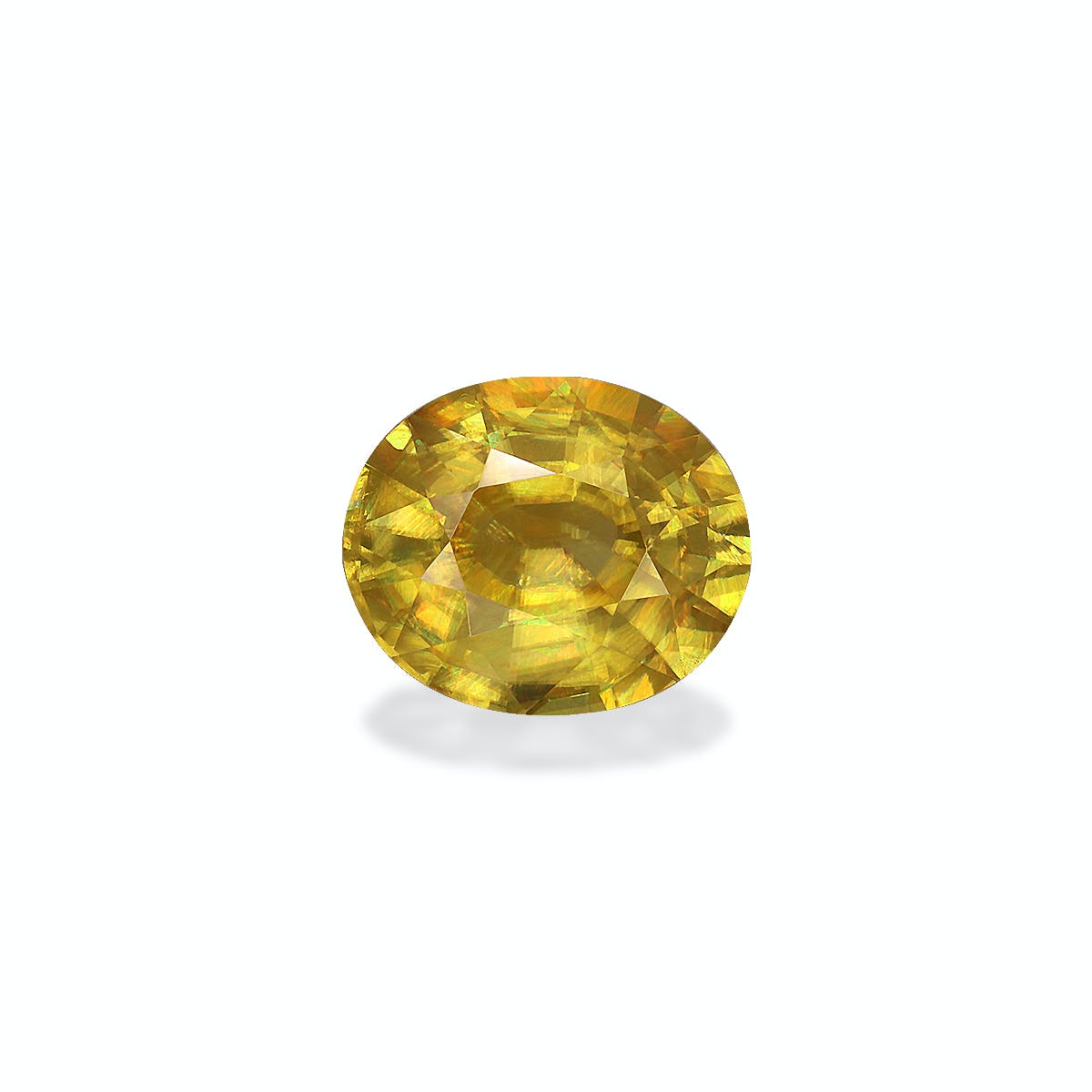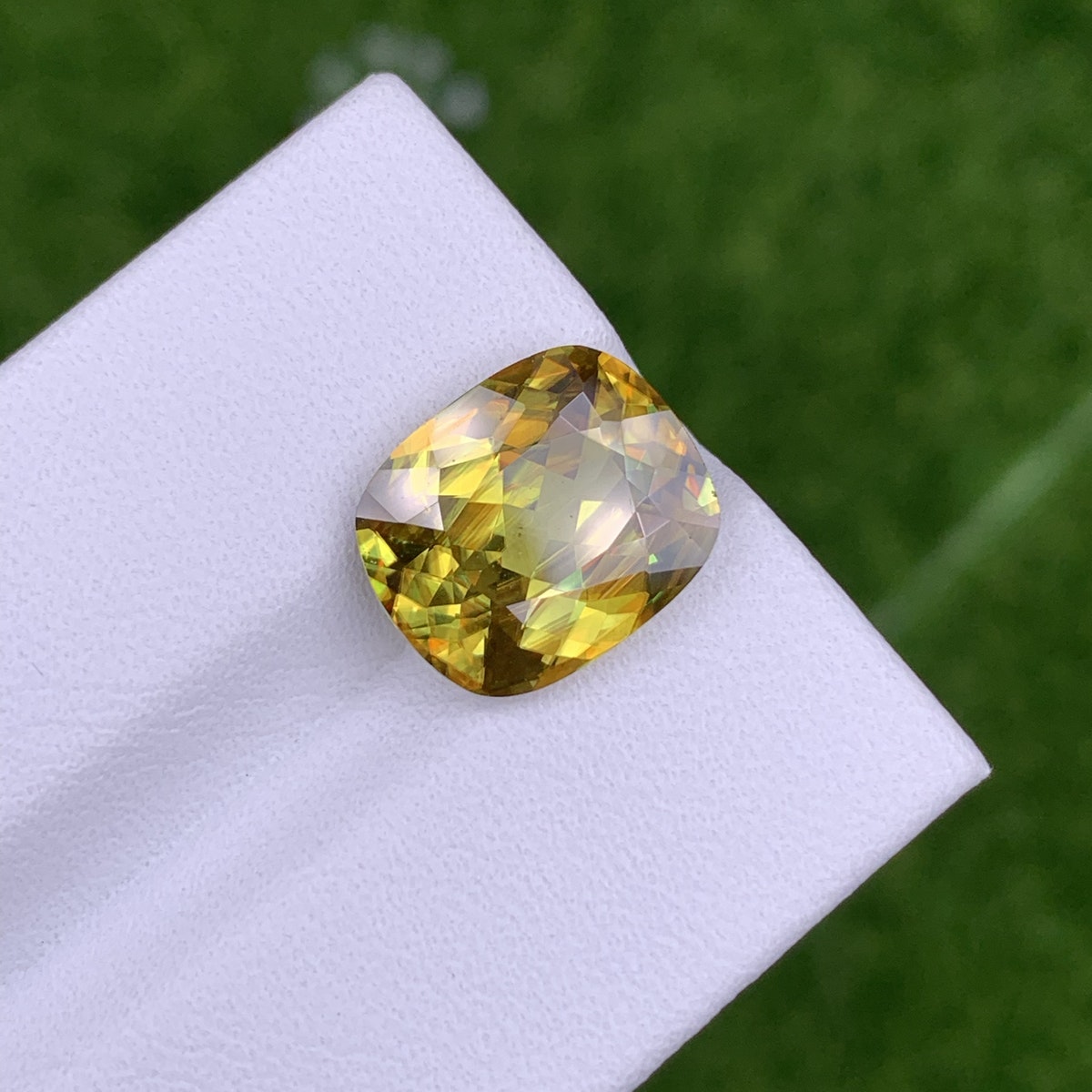 You might also like
Tourmaline Paraíba
Tourmaline Paraíba
Among the family of tourmalines, there is one that attracts all eyes, the tourmaline Paraíba. Its neon blue-green color gives it a unique aura.
Tsavorite Garnet
Tsavorite Garnet
The tsavorite garnet is one of those stones whose name alone evokes a journey. These green gems are mined in the heart of the Tsavo Park in Kenya.
Tanzanite
Tanzanite
Of the zoïsite family, tanzanite is a stone with blue-violet shades. It takes its name from the only deposit that exists, in Tanzania.
What our customers say