Star Sapphire
The star sapphire has, since its discovery, been brandished as a strong, protective talisman, guiding travelers. Its central star caused inclusions is of great rarity, highly coveted.
Family
Star sapphire is a corundum, a large family of stones including sapphires and rubies.
Etymology
Sapphire comes from the Latin sapphirus, itself coming from the Greek σάπφειρος. Meaning simply precious stone.
Extraction sites
Star sapphires, being simply sapphires with particular inclusions, are found in the same deposits as "classic" sapphires, mainly in Madagascar and Sri Lanka. It is however much rarer and more random to find them.
Colors
The majority of star sapphires are blue, but they can also be all the different colors of sapphire: pink, orange, green, yellow, lavender, gray, white and black. The most sought-after sapphires are a vivid, intense blue.
Composition
Star sapphire is, like all sapphires, composed of aluminum oxide crystals and colored by the presence of impurities such as iron, titanium or chromium. Star sapphire has the particularity of having inclusions of rutile needles, which are the origin of the central star of this stone.
Hardness
Like all corundum, the strength of star sapphire is rated 9 out of 10 on the Mohs scale, making it one of the strongest stones.
Celebrations
Pierre de naissance du mois d'octobre, c'est aussi la pierre précieuse offerte pour célébrer le 11e anniversaire de mariage.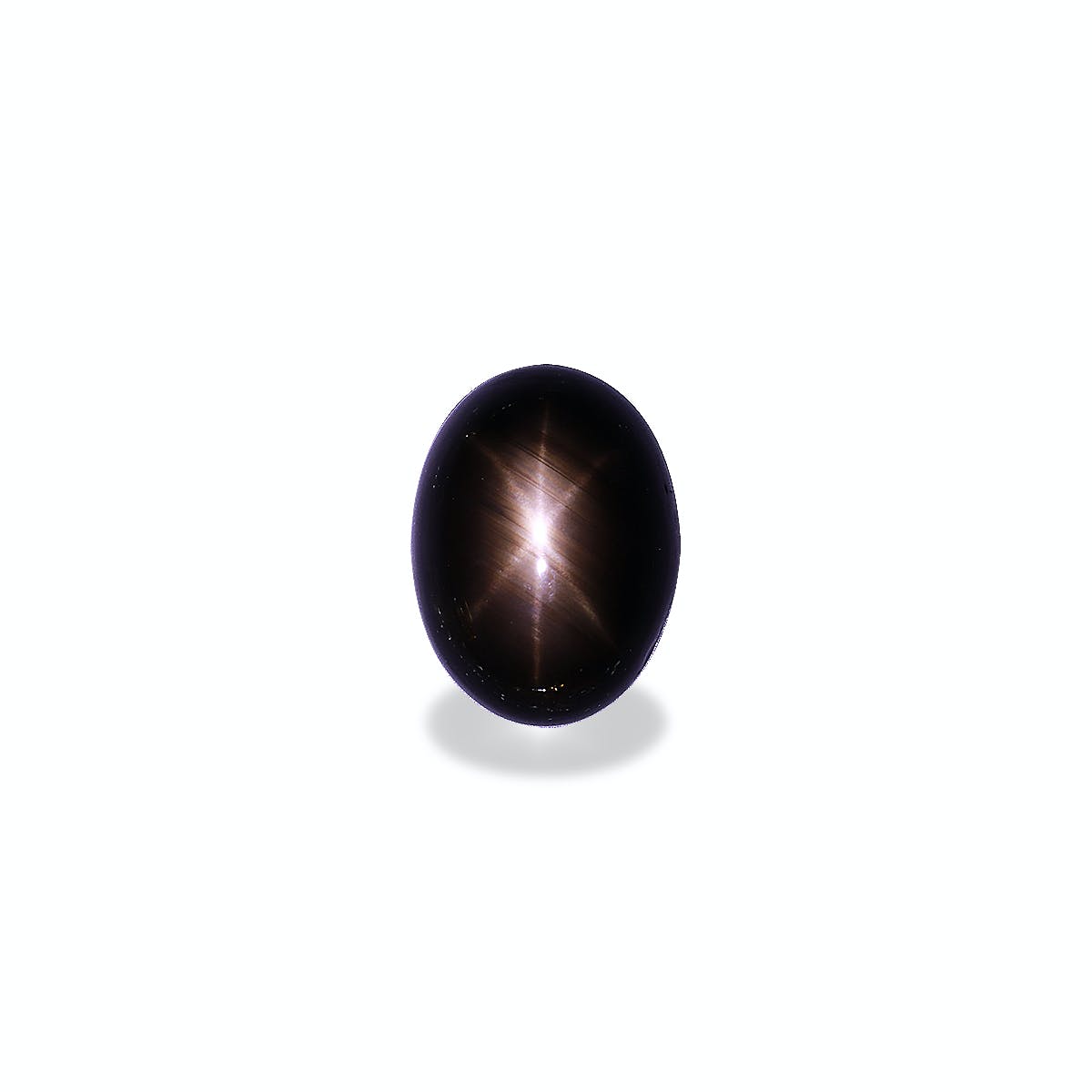 You might also like
Tourmaline Paraíba
Tourmaline Paraíba
Among the family of tourmalines, there is one that attracts all eyes, the tourmaline Paraíba. Its neon blue-green color gives it a unique aura.
Tsavorite Garnet
Tsavorite Garnet
The tsavorite garnet is one of those stones whose name alone evokes a journey. These green gems are mined in the heart of the Tsavo Park in Kenya.
Tanzanite
Tanzanite
Of the zoïsite family, tanzanite is a stone with blue-violet shades. It takes its name from the only deposit that exists, in Tanzania.
What our customers say