Tourmaline
Stone of a thousand colors, in Sri-Lanka, its country of origin, the legend wants this stone to have come straight from the sky to the earth by descending a rainbow, explaining its infinite variations of color. It arrived in Europe only in the 17th century, thanks to the Dutch East India Company.
Family
Tourmaline is a mineral of the silicate family, it includes many varieties with distinct compositions.
Etymology
Tourmaline comes from the Sinhalese (the language spoken in Sri Lanka) "Turamali" which means "stone of different colors".
Extraction sites
The main tourmaline producing countries are Brazil, Afghanistan, Nigeria, Kenya, Tanzania, Madagascar, Malawi and Mozambique.
Colors
As its name suggests, tourmaline crystallizes in almost any color from black to yellow to blue to green to pink to brown to ochre... Each color has a name: The tourmalines rubellites are a variety of tourmaline whose colors range from bright pink to red through pink-magenta For tourmalines with lighter colors, lilac pink and purplish blue, we prefer the term tourmaline siberite. The indicolite tourmalines are of a deep indigo blue, tending on the green blue, this variety is very sought after. Paraiba tourmalines are a distinct variety and also highly prized for their neon/turquoise blue. There are also tourmalines called verdelite with green tones and sometimes some shades of yellow and brown and bravite tourmalines with colors ranging from yellow to brown. The variety shörl is black and opaque, the variety archroïte has the characteristic to be colorless and the tourmalines elbaïte These variations are explained by variations in chemical composition or exposure to other chemical elements depending on the origin and location of the mine.
Composition
Tourmalines constitute a group, according to the Strunz classification (a method of classifying minerals based on their chemical composition), noted 9.CK.05. They are therefore silicates (9), more precisely cyclo silicates (9.C). As tourmalines are stones whose composition varies greatly from one color to another, Dana, an American geologist and mineralogist, classified them into several groups according to their composition.
Hardness
Tourmalines are rated 7.5 out of 10 on the Mohs scale, so they are as strong as beryls (emeralds, aquamarine and morganite) and garnets.
Treatment
In general, tourmalines are untreated, although some varieties such as paraiba or indigolite may be heat treated to enhance their brilliance and color. This will also depend on the variety and composition of the tourmaline in question.
Celebration
Tourmaline is the birthstone of the natives of the month of October. A pink tourmaline can be given to celebrate 2 years of marriage, a mint tourmaline for 11 years, an indigolite tourmaline for 16 years, a paraiba tourmaline for 23 years and a green tourmaline for 45 years of life together.
Famous tourmalines
The beauty and particularity of this stone due to its color variations inspired the lapidary O. Hansen who carved a 376 carat tourmaline using these different colors as a design element. Hansen who carved a 376-carat tourmaline using these different colors as part of the design. Washington, DC China's last empress, Cixi, had an obsession with tourmalines, especially the pink ones. She took over the entire production of a mine in Southern California and built up an impressive collection of tourmaline objects and jewelry. Legend has it that she rests on a pink tourmaline pillow.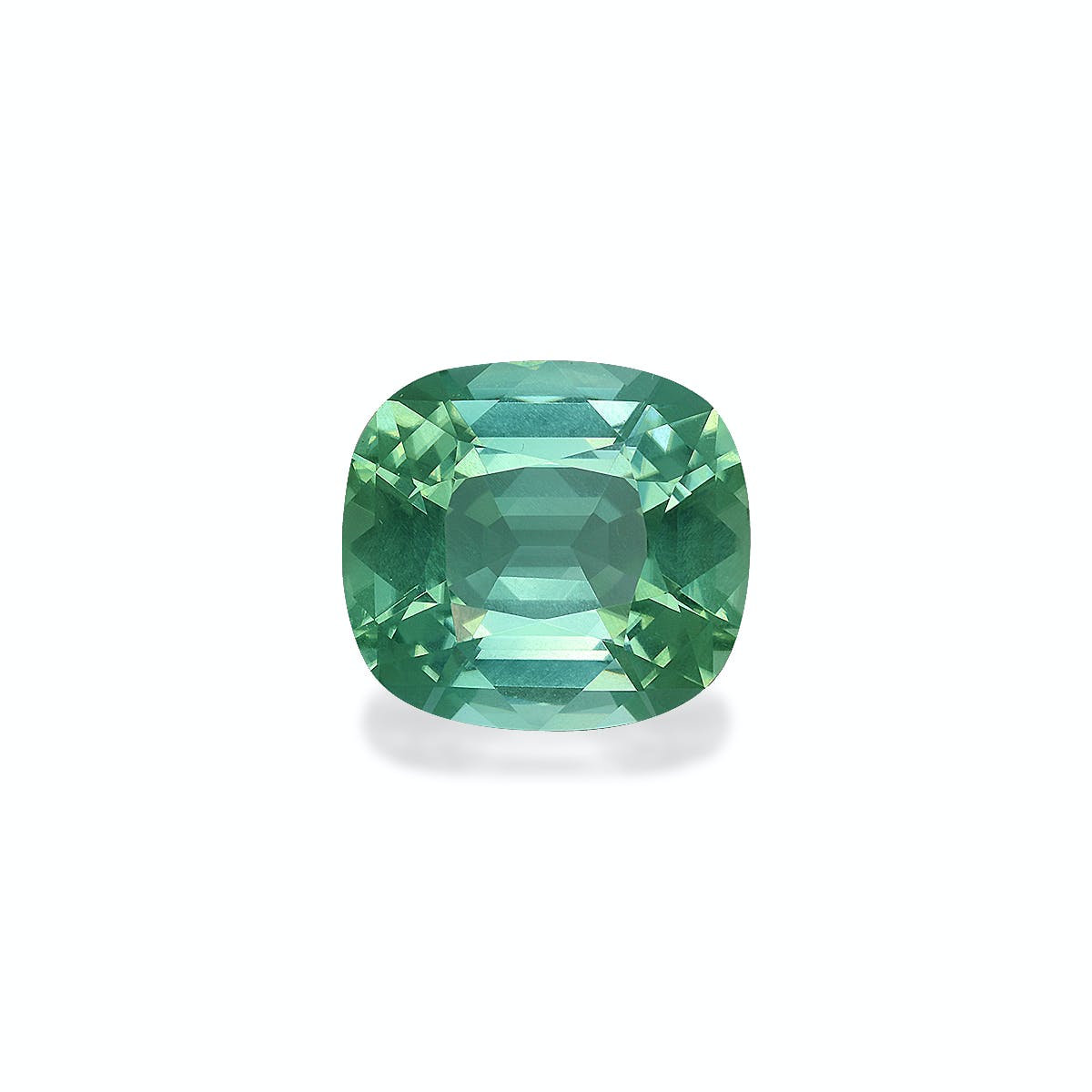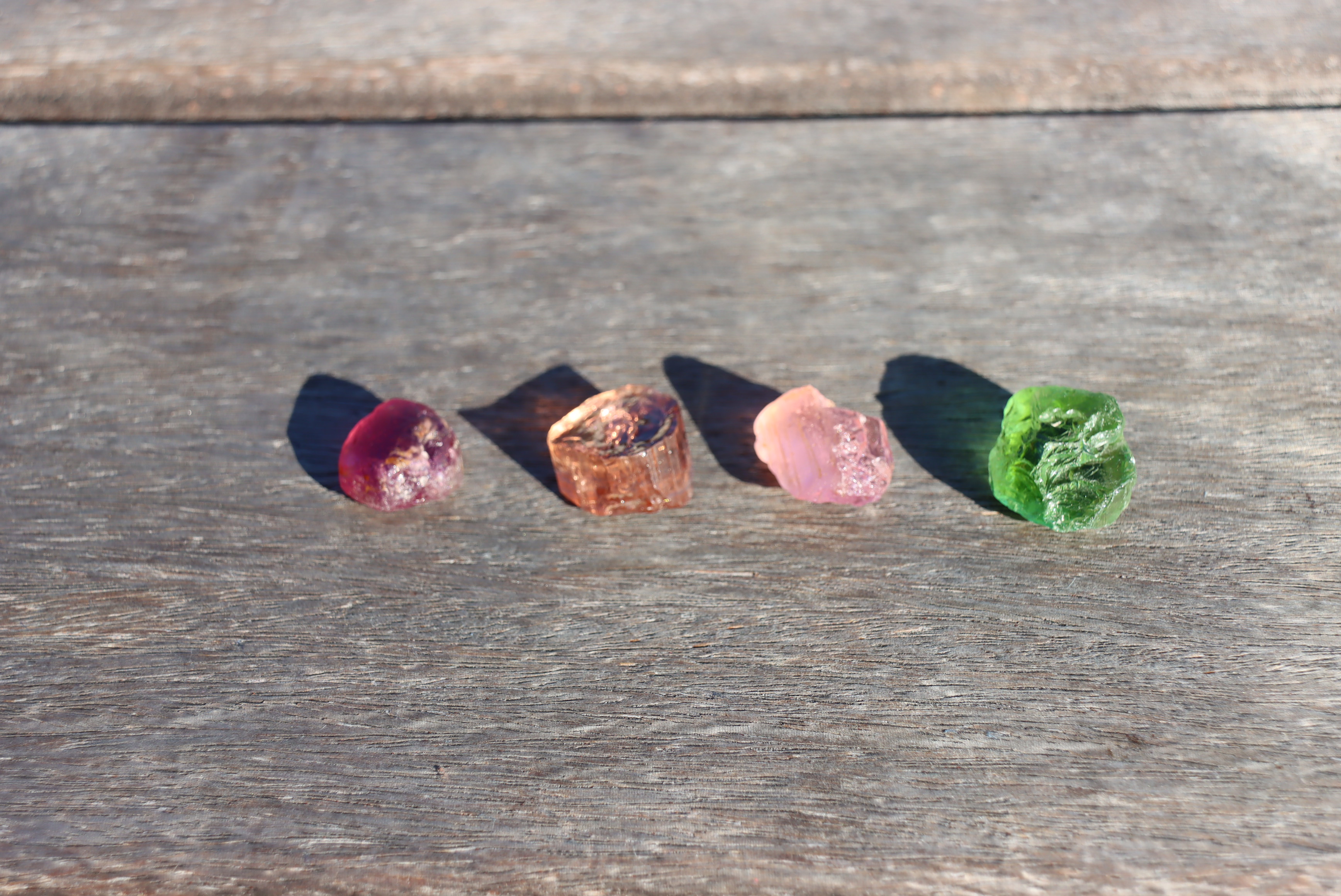 You might also like
Tourmaline Paraíba
Tourmaline Paraíba
Among the family of tourmalines, there is one that attracts all eyes, the tourmaline Paraíba. Its neon blue-green color gives it a unique aura.
Tsavorite Garnet
Tsavorite Garnet
The tsavorite garnet is one of those stones whose name alone evokes a journey. These green gems are mined in the heart of the Tsavo Park in Kenya.
Tanzanite
Tanzanite
Of the zoïsite family, tanzanite is a stone with blue-violet shades. It takes its name from the only deposit that exists, in Tanzania.
What our customers say