Tsavorite garnet
Family
The tsavorite garnet is a mineral of the great family of garnets, more particularly that of the grossular garnets.
Etymology
As with spessartite garnet, tsavorite garnet takes its name from its place of discovery: Tsavo, which is a national park in Kenya.
Extraction sites
Tsavorites are found exclusively in Africa, the main deposit is in Kenya, in the Tsavo Park, but it is also possible to find them in Tanzania and Madagascar.
Colors
The green of tsavorite garnet is very distinctive, it can vary from yellowish green to deep green, almost bluish but the most beautiful specimens, the most sought after, are those of a frank, and saturated green.
Composition
The type of this garnet is grossular, it is rich in vanadium and chromium which are responsible for its beautiful color.
Hardness
The Mohs scale, which ranks stones out of 10 according to their strength, rates garnet 7.5 which makes it a very strong stone.
Treatment
The garnets, of all varieties, do not react to treatments, and are therefore in no way sublimated or reinforced, the colors are 100% natural.
Celebrations
In the same way as spessartite, rhodolite or demantoid garnet, tsavorite garnet can be given to celebrate people born in January, and the 20th wedding anniversary.
Famous Tsavorite Garnets
Schlumberg, a great jeweler at Tiffany & Co. made one of the most famous creations of the house, a brooch in the shape of a seahorse encrusted with tsavorites! The largest and clearest tsavorite weighs 325.13 carats and was exhibited in 2007 at the Tucson Gem Show.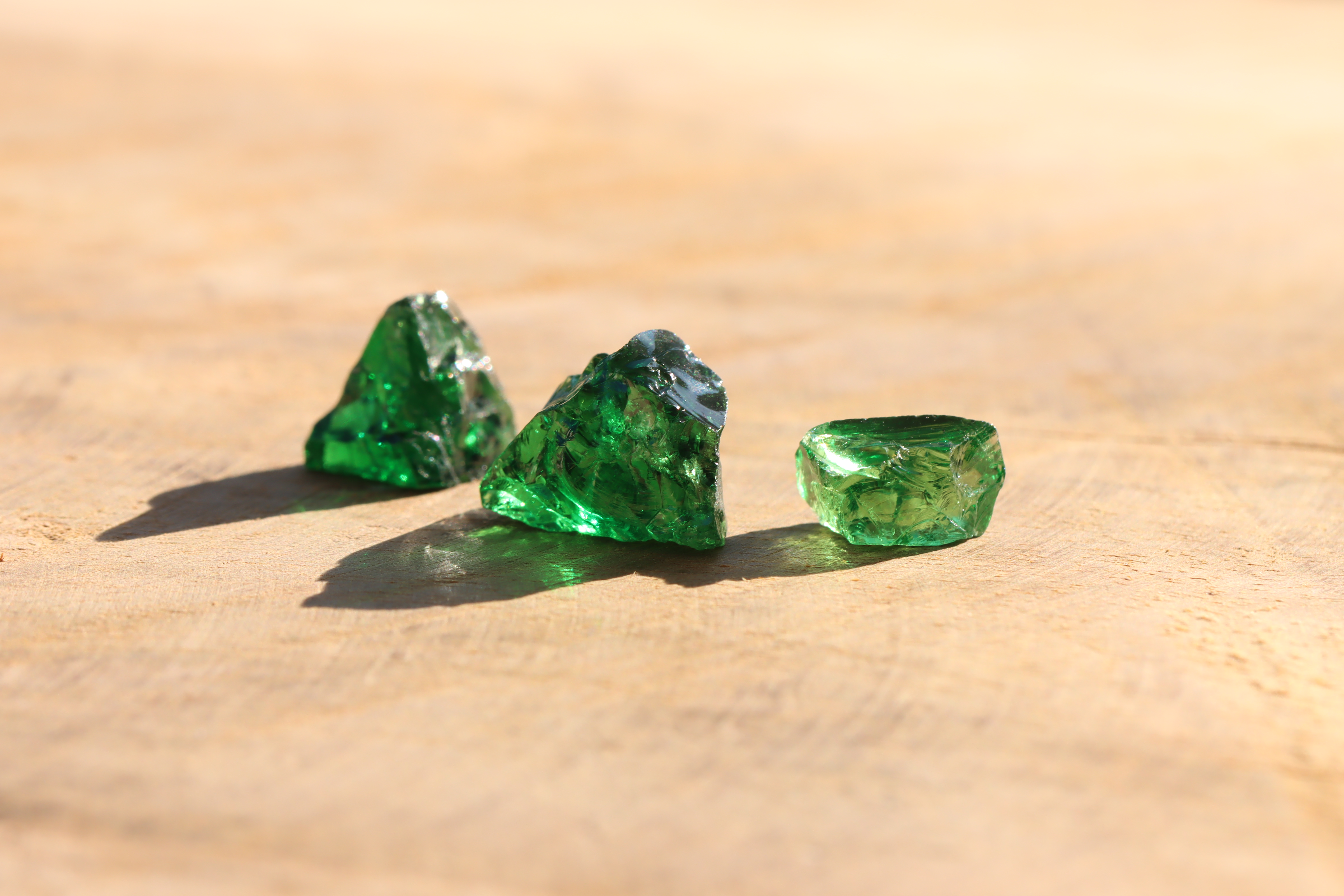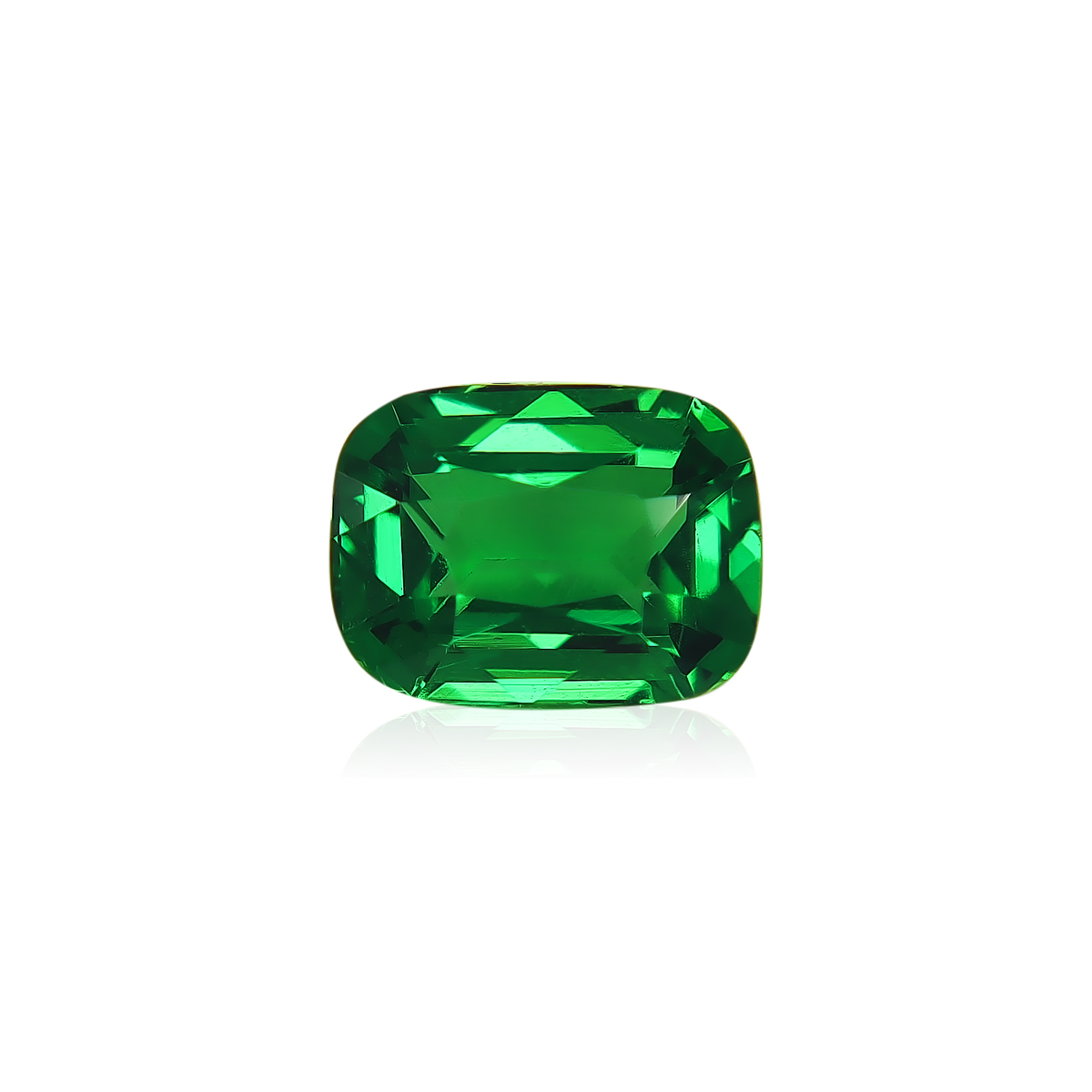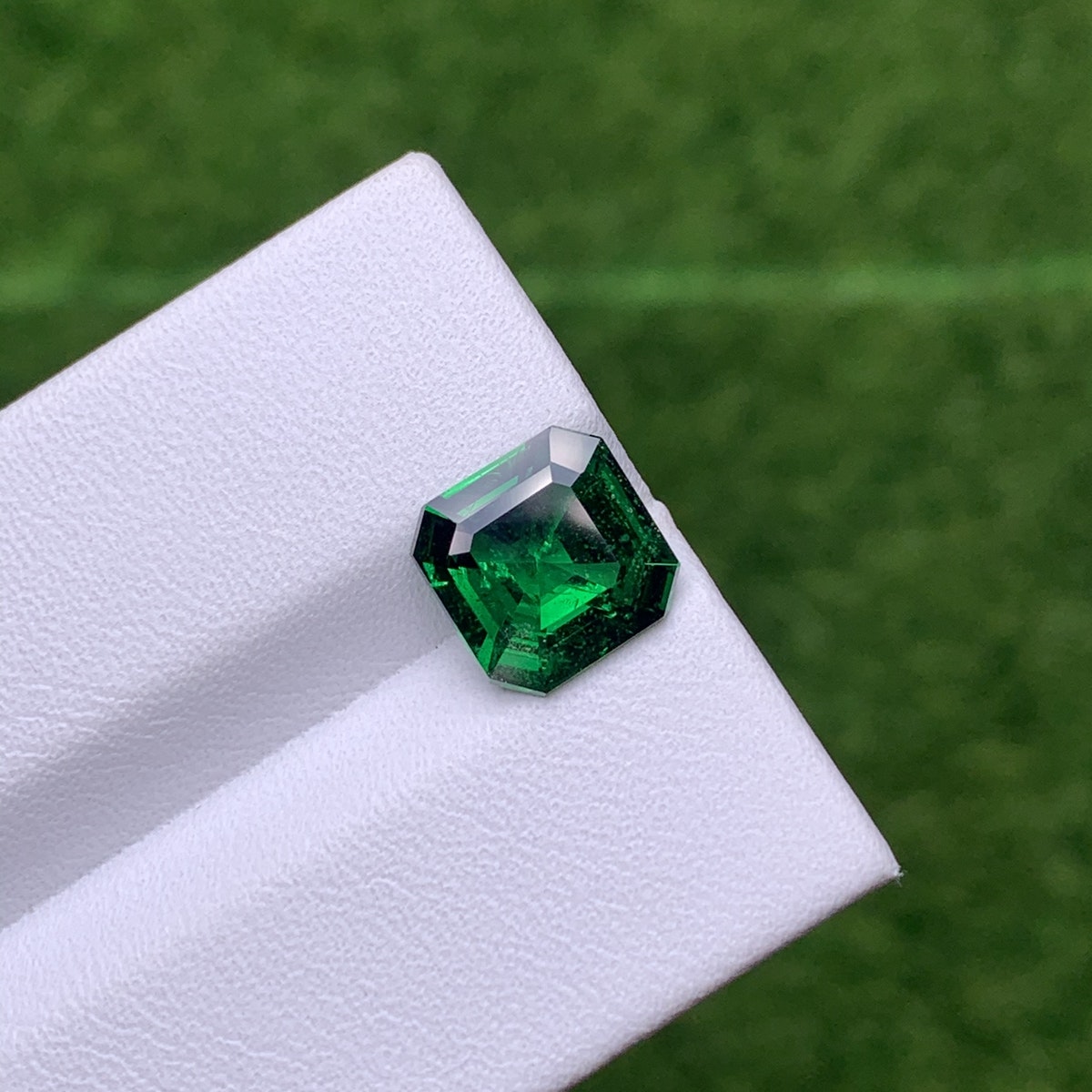 You might also like
Tourmaline Paraíba
Tourmaline Paraíba
Among the family of tourmalines, there is one that attracts all eyes, the tourmaline Paraíba. Its neon blue-green color gives it a unique aura.
Tsavorite Garnet
Tsavorite Garnet
The tsavorite garnet is one of those stones whose name alone evokes a journey. These green gems are mined in the heart of the Tsavo Park in Kenya.
Tanzanite
Tanzanite
Of the zoïsite family, tanzanite is a stone with blue-violet shades. It takes its name from the only deposit that exists, in Tanzania.
What our customers say